Branded rack panels are available direct from Penn Elcom. Blank rack panels can be either UV printed or laser etched with a chosen combination of logos, text and contact information, creating the perfect finishing touch for any rack installation!
Laser Etched or UV Printed?
Our laser etched brushed aluminium panels are the fastest and most economical way to order branded rack panels. Once we have your desired design our black or silver aluminium brushed rack panels are laser etched, revelaing the inside layer.
Laser etching does not allow for colours and has some limitations on the level of detail in imagery. If you require a multicolour finish, or a detailed design/image, then your desired design can be UV printed onto our blank black or white steel rack panels. Custom colour panels can be produced - please contact us to find out more.
ARTWORK REQUIREMENTS
All logos/graphics must be submitted as a fully vectorised file (not flattened or compressed) preferably in EPS or AI format.
Font type/name provided or if a custom/purchased font, the font file must be included.
Laser Etched Panels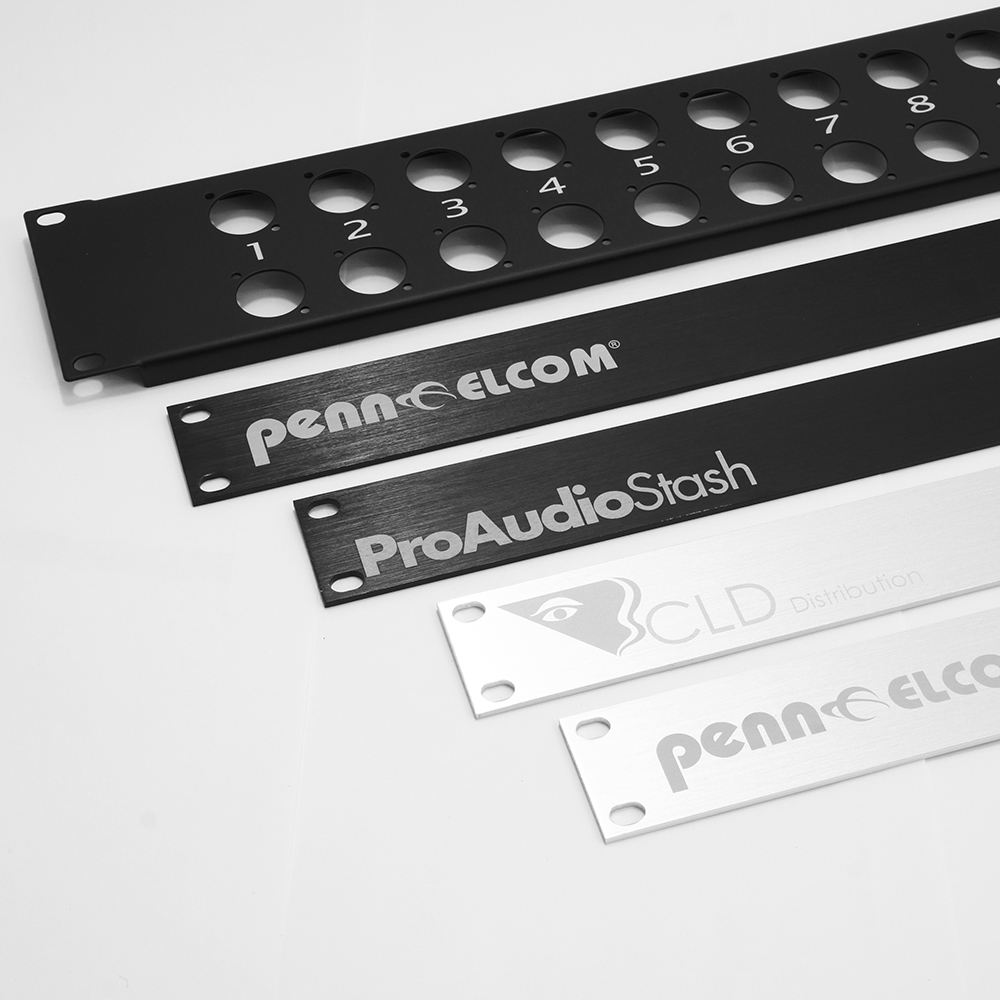 Black or silver aluminium brushed panels
Logos and text are etched into the outer finish of the panel
No colour
Best suited for logos and text only
Durable and long-lasting finish
1U - 6U
MOQ = 5
5 working day lead-time from approval of artwork
UV Printed Panels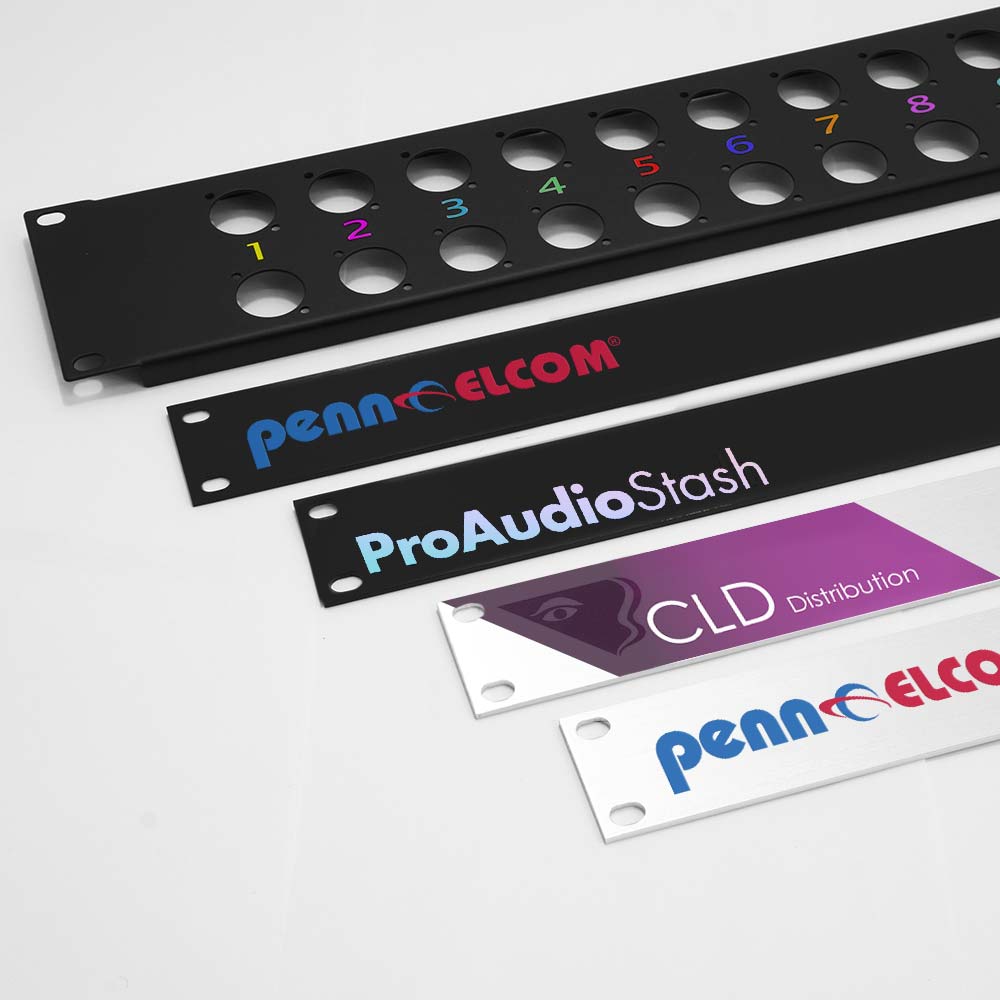 Black or white powder coated steel panels
Logos and text are printed onto the panel
Full colour
Images and photos can be printed as well as text and logos
Durable and long-lasting finish
1U - 6U
MOQ = 5
7-10 working day lead-time from approval of artwork
How Do We Make Them?
Our state of the art laser machines and UV printers enable us to create your bespoke panels completely in-house - from design to delivery.
Quotation provided to customer
Digital mock up provided/agreed
Panels sent for production
Panels quality controlled
Panels shipped to customer
How To Order?
To obtain prices please contact your local sales team or fill out the the form below. We will get back to you as soon as possible to discuss your custom panels in more detail and to provide a quote.
---

Design and order your very own bespoke rack panels online with our free-to-use Panel Designer
With Panel Designer, anyone can easily design custom 19-inch rack panels simply by choosing a panel template and adding cut-outs, text and graphics to it.
The intelligent software assists you by snapping shapes into place and automatically calculating any clearance required. You can also label the cut-outs, upload your own logo or other graphic elements, and position everything exactly where you need it to be...