Custom Leads & Cable Manufacturing
Do you have specific requirements for leads or need complete, bespoke cables for your latest project?
Penn Elcom has a dedicated service to help you with custom cable, lead and touring system manufacturing to match your specifications.
From multicores to patch systems, we can help you achieve your goals with our professional team of cable technicians, designing custom patching systems and drop boxes used by specialised engineers, installers and events companies worldwide.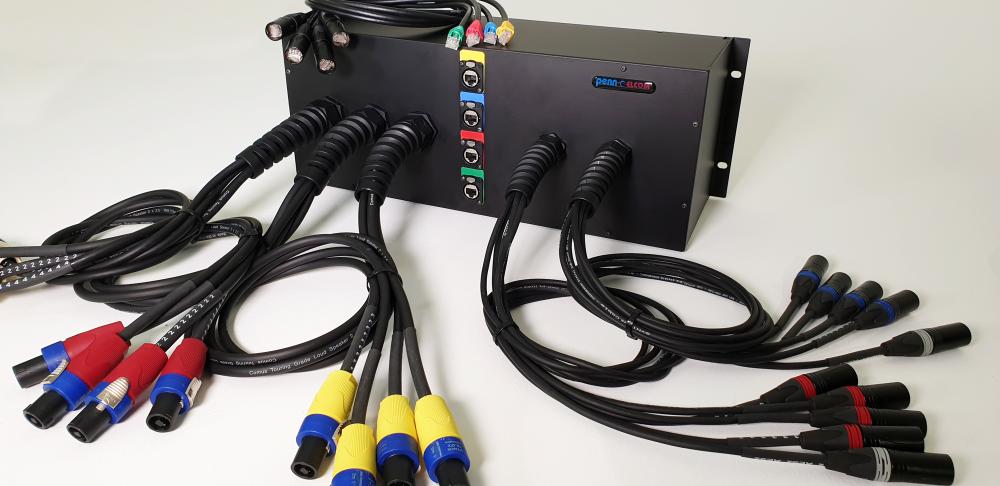 State-of-the-art Cabling Department
From AV and touring to corporate and home installations, our contemporary wiring department opens up custom cabling for a wide range of applications, with onsite procurement, cutting and stripping, as well as assembly all under one roof.
Based in our Hastings, UK factory, our high-tech workshop utilises the best modern laser and break press machines to offer our customers high-quality results every time.
Our skilled technicians can create bespoke items that work for you, supporting installations, live events, home cinema systems, broadcast and more.
We use only the highest quality materials, and all of our custom projects are rigorously tested before shipping to ensure optimal performance.
Penn Elcom is creating new products specifically for our clients as we continue to expand our capacities to deliver above and beyond.
Get in touch and discover how we can support your project!